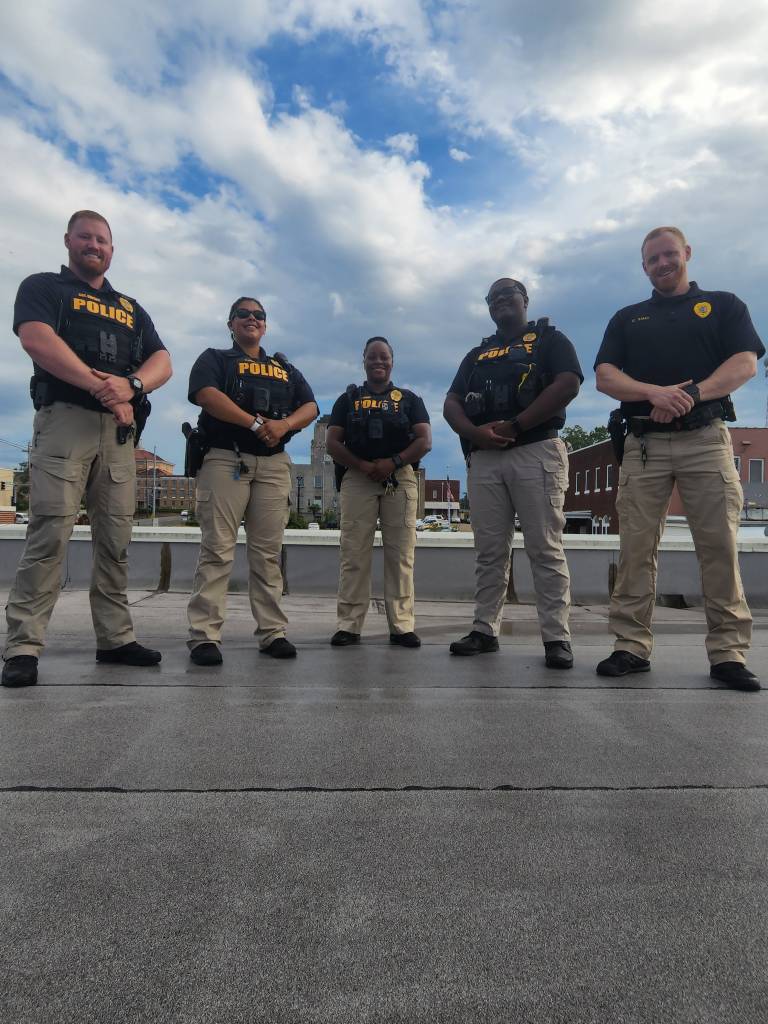 Patrol is the largest division in the department and is comprised of up about two thirds of our certified officers. Although they are not exclusive in this regard they are most often "the first responders" when things go wrong. They are without a doubt "The Backbone of the Department".
Patrol answers every day calls often in unsung heroic fashion. Last year there were over 18,000 contacts recorded through dispatch. Calls include enforcement of traffic regulations, working traffic accidents, taking initial reports for crime, monitoring businesses and property, warrant services as well as engaging in proactive policing. The later would involve a lengthy list of ways it is implemented. Any time of day or night there are patrolmen and women on duty. They serve in 12 hour shifts with every other week affording a three day weekend off. Rotation changes from days to nights every 2 months
Many officers of patrol have other duties that include assignments and areas of expertise such as K9, SWAT, Bomb Squad, Hostage Negotiator, and Training Instructors. Currently we have School Resource Officers assigned to Barton Jr. High and EHS. Patrol is a very diverse group of individuals with multiple talents that have one goal, "To Protect and Serve" the citizens of El Dorado and our guests.